Highlands Castle – Part 2
Castle Blog – Part 2
I'm often asked what my favorite vacation spot or travel destination is and my answer has always been "the next one", but every once in a while you come across a place that just feels special, for me, that's Highlands Castle. Back to Highlands Castle Romeo and Juliet stained glass doors.
As the owner was sharing the story of how he acquired the Romeo and Juliet stained glassed doors, the intricate details and beauty made me even more interested. I could still hear his voice as we walked through the stained glass doors into the Great Hall. I was so amazed by what I saw and I felt an overwhelming sense of joy as I entered the Great Hall. It were as if suddenly I could hear multiple voices coming from each carefully placed decoration sharing details of how they came to Highlands Castle. I'm taking it all in, scanning the room from corner to corner; two six foot tall life-sized hand-carved wooden knights; a grand wood carved mantel surrounding the massive fireplace; 25ft wood beamed cathedral ceiling; 21 magnificent windows that optimized the views of Lake George; and 10ft dining table with oversized antique chairs. Suddenly I heard "Tiffany", I stopped in my tracks and immediately envisioned Tiffany jewelry and realized that I had totally missed the entire conversation on how he acquired the Romeo and Juliet stained glassed doors. But what I can tell you is the doors were designed using the Tiffany stained glass method.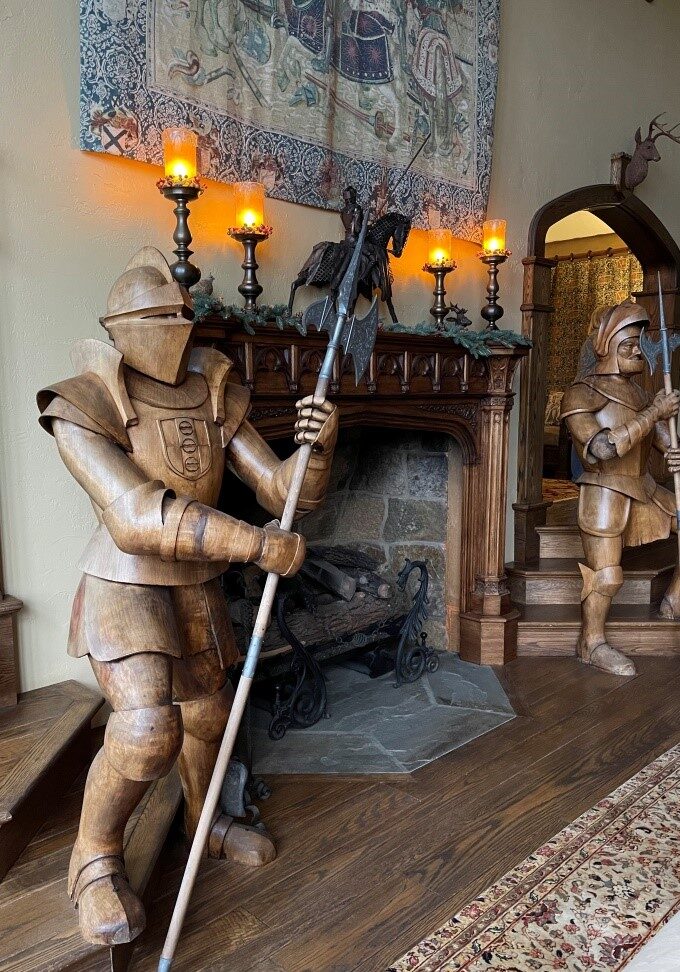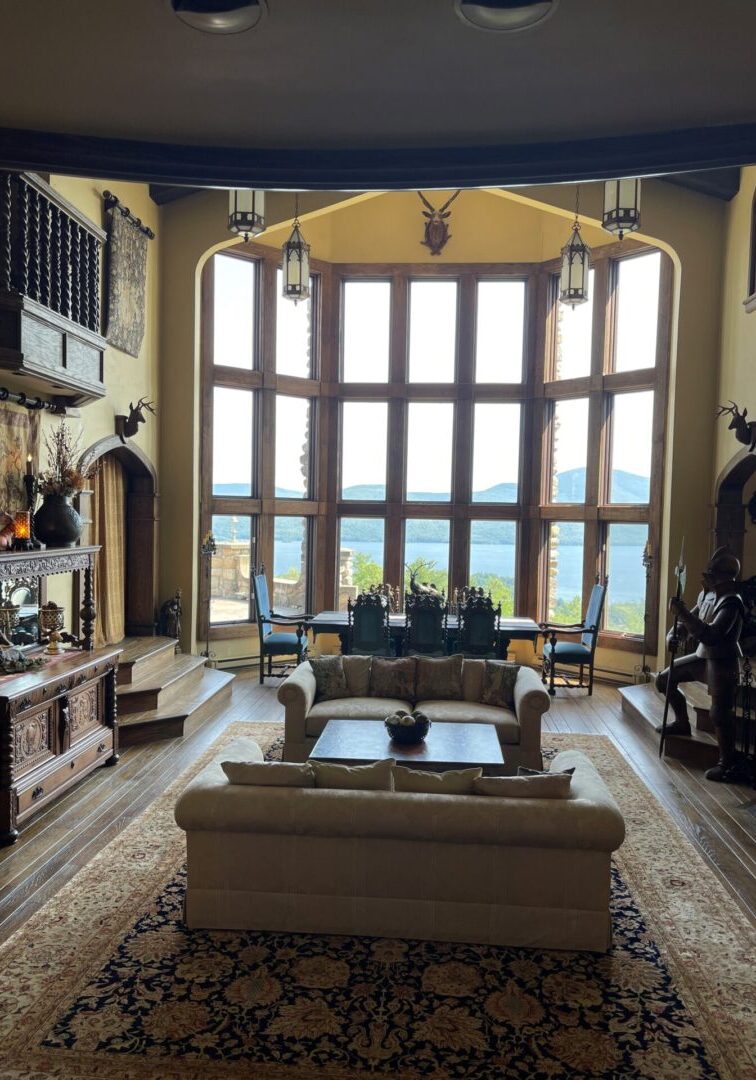 We spent most of our time on the outdoor upper terrace taking in the wonderful views of Lake George while enjoying tasty pizza, sipping champagne, drinking wine, and star gazing.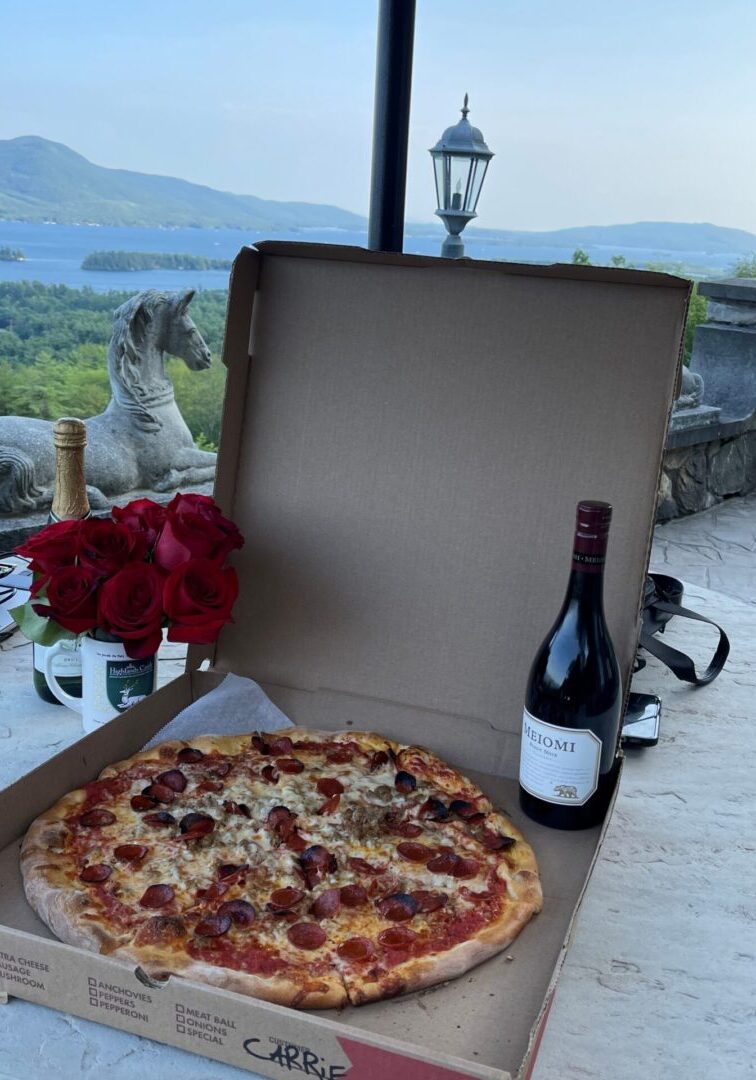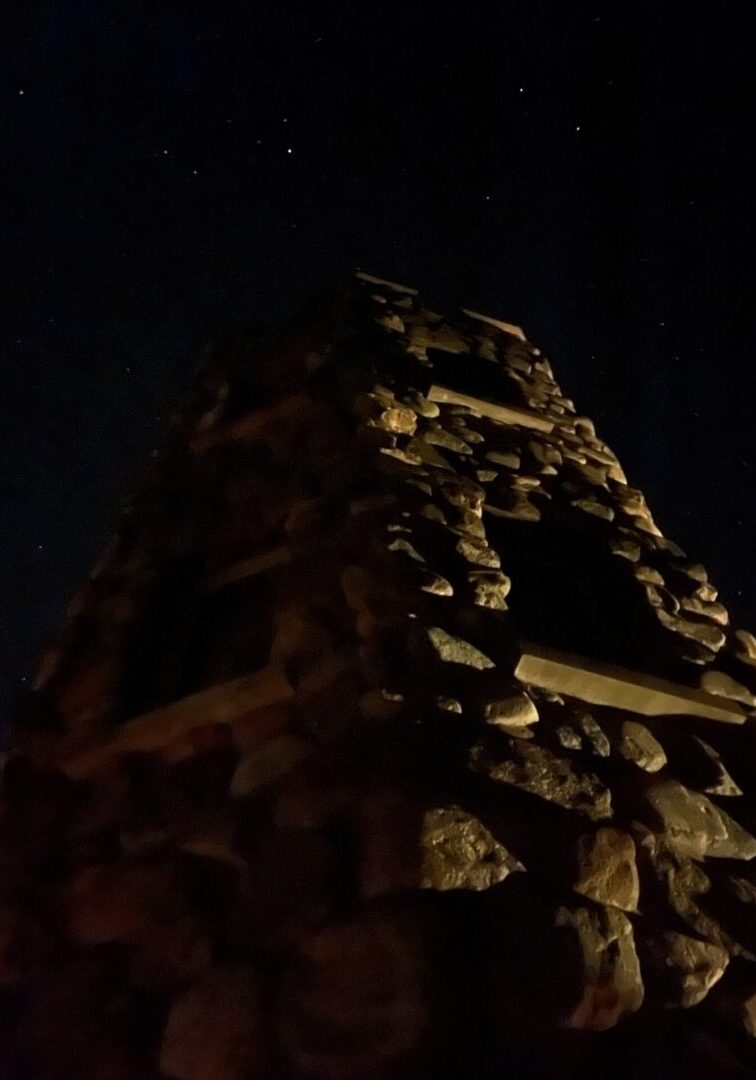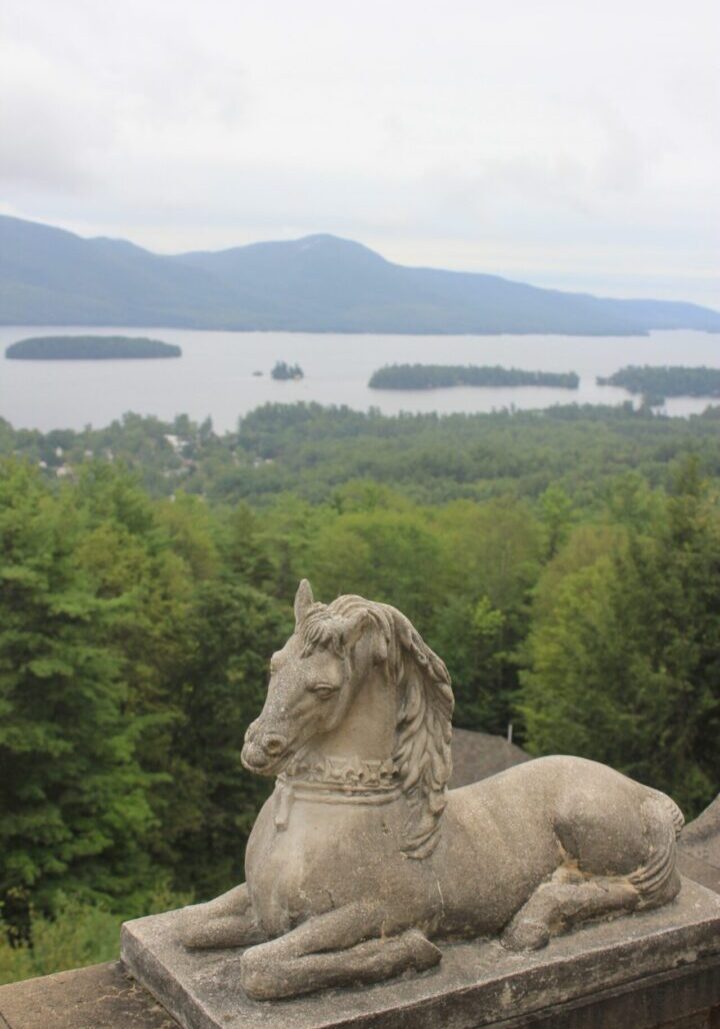 Our last day was bittersweet. We got up early and made our way to the outdoor upper terrace. We enjoyed coffee and pastries as we took our final look at beautiful Lake George and chatted with the owners. It felt as if I were leaving an old friend behind. But in fact I made new friends, both owners John and Yvonne. I can't wait to return to Highlands Castle.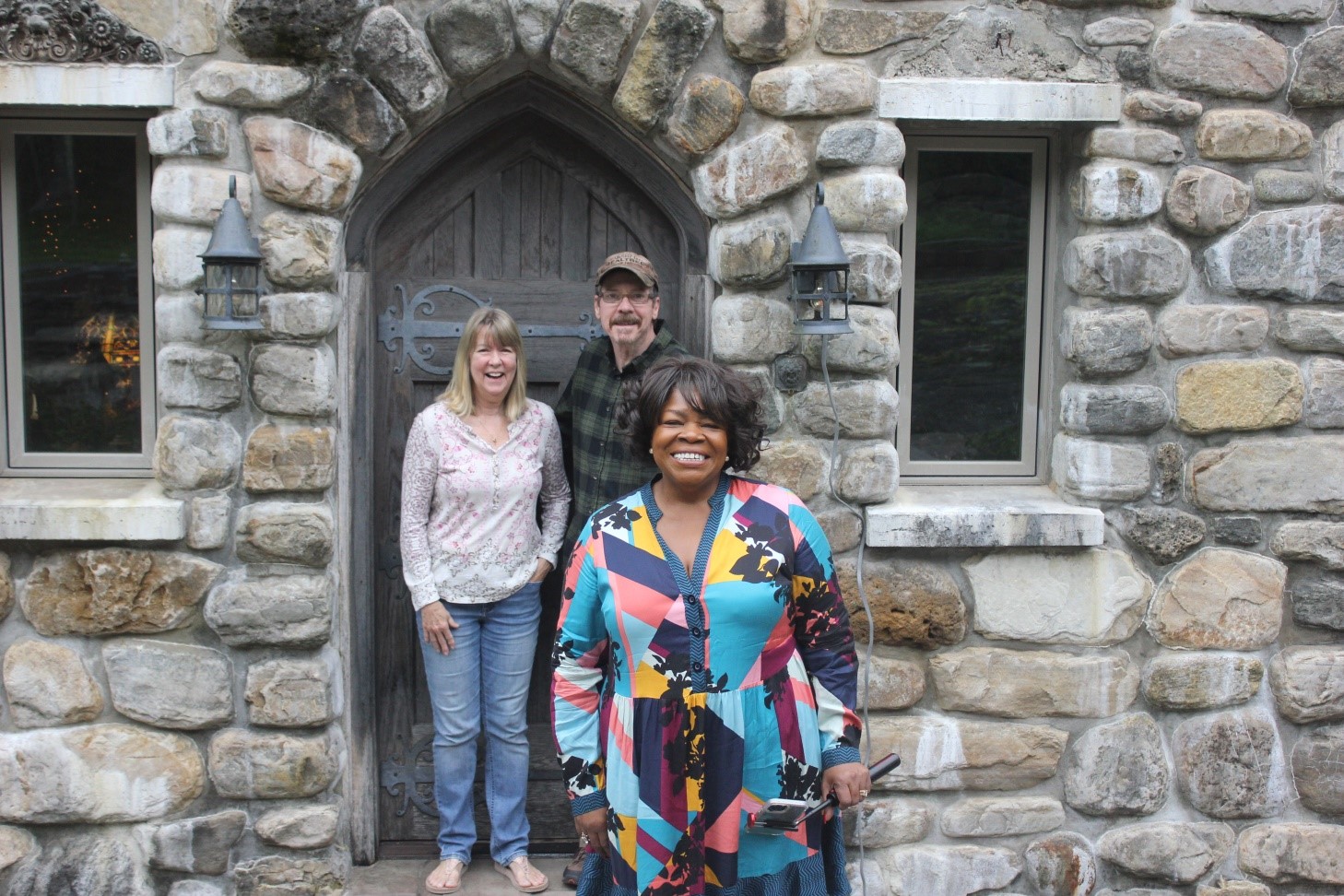 With three separate areas on property that you can rent, Highlands Castle is truly majestic! Intricately decorated with over 800 tons of stone overlooking Lake George, charmingly adorned with antiquities, and wrapped in the love story of a promise a father made to his son over 30 years ago, that he would one day build him a castle. Don't just take my word for how beautiful and majestic Highlands Castle is. Here's the link to their website: https://highlandscastle.com/ for you to book your stay at Highlands Castle.