5 Tips to help you clear Airport Security Faster
1. Get TSA PreCheck. Apply for TSA PreCheck - keep your shoes on. With TSA PreCheck you can bypass slower moving security lines and process through the PreCheck lane. PreCheck Perks: You don't need to remove your shoes, lap tops, liquids, belts. TSA PreCheck is a bargain at $85 for a 5 - year membership. Some credit cards will reimburse you for the membership fee, also if you apply for Global Entry it comes with TSA PreCheck. NOTE: Not all airports have TSA PreCheck lanes open all the time, so check the airport website prior to arrival. For more information, check out TSA.gov.

2. Pack Wisely. Don't bring your entire closet. Remember your carry - on luggage size is restricted and varies from airline to airline. If you exceed the carry - on size limit, you'll be asked to check your bag or move items into a smaller carry - on that fits under the seat, either way.......this is a real hassle and could be costly. Don't bring any liquids, gels, and aerosols larger than 3.4 oz (this applies to the container size not the amount left in the container) in your carry - on. Pack the larger containers in your checked luggage . Apply the 3-1-1 rule: 3.4 oz./1Quart size clear bag/ 1Bag per passenger. To avoid stress and frustration, check TSA and your airline's website for a list of prohibited items and baggage restrictions.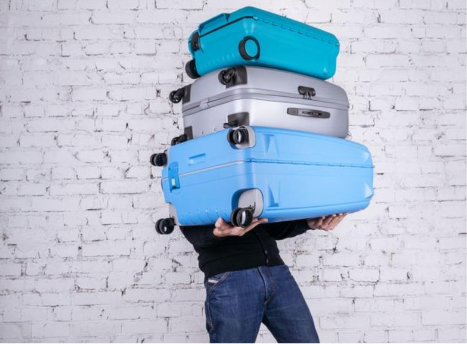 3. What you wear matters. This is a time when you don't want to dress to impress, you just want to get through screening without setting off alarms. If you don't have TSA PreCheck, you'll have to remove your shoes and you'd hate to have to re-lace those knee - high boots, especially if you're in a rush, so wear shoes that are easy to slip on and off. Put your belts and bling bracelets in your carry - on bag. Do not wear them through security or you'll run the risk of getting additional screening (pat down or the wand). Both will slow you down.
4. Water bottles. If you're going to buy a bottle of water or soda for the plane, buy it after you pass through security, not before. I've seen water bottles trip people up so many times during the security screening process. If you leave a water bottle in your purse or carry - on luggage, you will experience further delays because the TSA agent will have to pull your bag, check it, and in some cases re-screen your bag.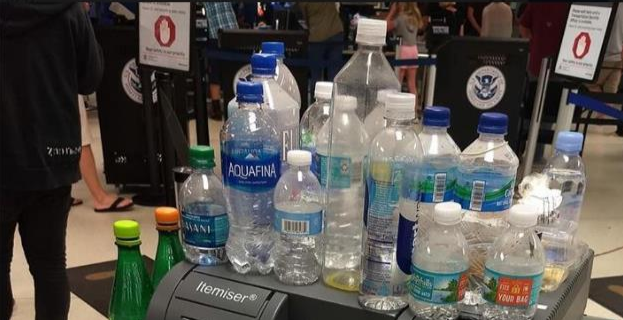 5. Know when to travel. Timing is everything and Its never fun standing in long airport security lines. Whether you need to rush to your gate or you have extra time to relax in the airport lounge before your flight, the easiest way to breeze through airport security is to travel when nobody else does. Avoid peak travel times: holidays, spring break, Monday mornings, and Friday afternoons.